Burdier Capital
About Us
At Burdier Capital, LLC, we absolutely enjoy inspiring our clients to take control of their finances, where working towards financial liberation enables better lives. Our transparency and simplicity approach encourage our clients to be smart with their money and value financial security as an essential ingredient of living well.
While making sense of finances can be overwhelming and intimidating, you'll value the kind of guidance that will help you make good financial decisions and be liberated to enjoy life. You can trust that we will always be here to help you make the decisions you need so you and your family can focus on what matters most to you.
We're a financial practice providing life and disability insurance, holistic investment and retirement strategies, with trusted guidance to help you, your family, and business pursue lifelong financial well-being. Noteworthy, we offer financial products from New York Life Insurance Company and through NYLIFE Securities LLC. In addition, we maintain business arrangements with several other notable financial and insurance institutions to have exceptional alternatives to meet our clients' current and future needs
Preparing Today for a Secure Tomorrow
Distribution of Retirement Income
Between 2011-12 and 2016-17, published tuition and fee prices rose by 9% in the public four-year sector, by 11% at public two-year colleges, and by 13% at private nonprofit four-year institutions, after adjusting for inflation.

Source: CollegeBoard.org
One rule of thumb is that you'll need 70% of your pre-retirement yearly salary to live comfortably. That might be enough if you've paid off your mortgage and are in excellent health when you kiss the office good-bye.

Source: money.cnn.com
Our Nine Step Process
We utilize a nine-step process when working with our clients. It begins with getting to know you and what matters most in your life, and figuring out where you are right now financially, and where you want to go. From there, we work with you to chart the best course of action to help you work towards your goals and objectives while adhering to your personal tolerance for risk.
Once you're on the selected path, we continue to monitor your progress and make adjustments as needed as you transition through the different phases of your life. Read below for more details about the various stages of our client-centric process.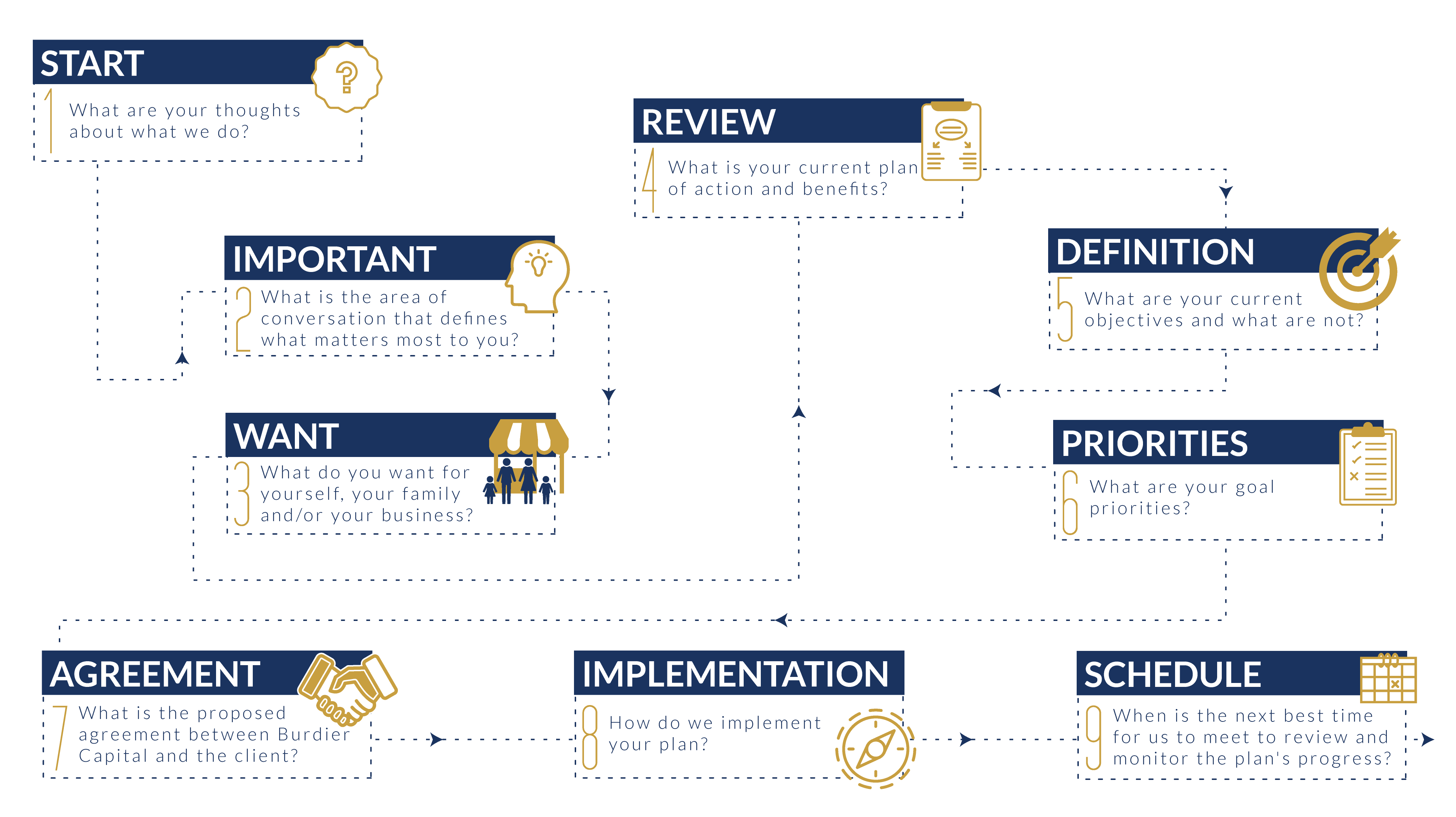 Our Resources
We work with these organizations and a variety of others to best serve the needs of our clients.
About The Founder & Managing Member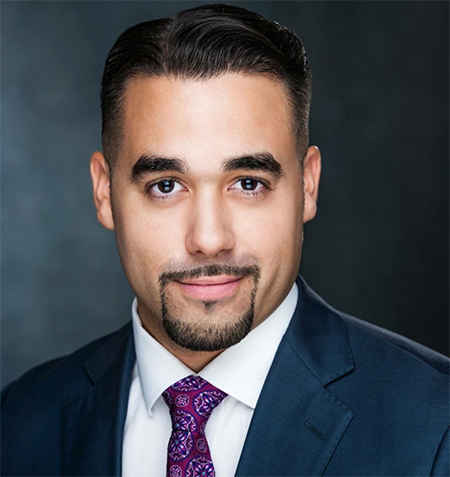 Miguelangel Burdier
For nearly a decade, Miguelangel Burdier has been helping families and private business owners maintain their financial peace of mind, in good and bad times. He is passionately committed to the financial success of his clients. Within the first meeting, he is intensively listening to know you, about your hopes and fears. He is listening for the current financial situation of the family or business, their financial concerns, and their financial goals. He encourages clients to accumulate wealth through a systemic approach, value financial security, and develop a strategy for the distribution of wealth.
Miguelangel makes communication with his clients a priority. He is in communication with his clients on a regular basis. They schedule semi-annual and annual meetings to continue strengthening their relationships, refining any plans as needed, and reviewing the progress with each client.
Immediately prior to founding Burdier Capital, LLC, Miguelangel was in a Management position, as Partner, at New York Life Insurance Company. As such, he worked to grow the company through recruiting and developing Agents in New York City.
Miguelangel is involved in his church and devotes his time to his family, his wife Darlene and daughter Sofia Carolina. He is a proud supporter of St. Jude Children's Research Hospital, the Leukemia & Lymphoma Society, and KLove. He is a member of the National Association of Insurance and Financial Advisors (NAIFA) and the Association of Latino Professionals for America. While not working, his hobbies include fitness, being active in soccer, and practicing guitar.